Featuring: Dan Meyer, Kutless, Laura Story, Labor Day Weekend, The Glory Bugles, Michael W. Smith, Matt Hammitt, Downhere, Casting Crowns, Sanctus Real, The Afters, Switchfoot, September Artist Birthdays


Part-time Nashville resident and Christian sword swallower Dan Meyer just got back from touring with Kutless and Laura Story in Quito and Esmeraldas Ecuador with Compassion International reports Kutless just finished recording their new album and are "all excited about it."
9/2/11 A Music City Labor Day Holiday: What to See & Do in Nashville Labor Day Weekend - A variety of activities in Nashville over the Labor Day Weekend -- not necessarily Christian or family friendly, so check it out before you go.
The Glory Bugles return to TPAC with '800 Miles Off Broadway' No one seems to know why, but TPAC has invited The Glory Bugles back to perform September 8-11.
9/1/11Casting Crowns 'Come to the Well' tour with Sanctus Real, The Afters - Casting Crowns will launch their 'Come to the Well' tour with Sanctus Real and The Afters on September 22.
What gospel artists were born in September? Darlene Zschech, Mark Hall, BeBe Winans, more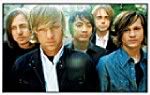 Switchfoot to perform new single 'Dark Horses' on Jimmy Kimmel Live on Sept. 19.
Matt Hammitt of Sanctus Real to release first solo project in September - Matt Hammitt, the lead vocalist from the multiple GRAMMY-nominated, Dove Award winning Christian band Sanctus Real, has just announced the release of his first solo album, "Every Falling Tear," on Nashville's Sparrow Records September 13, 2011.
Meet Patricia Alice Albrecht -- Pizzazz on 'Jem and the Holograms' - Patricia Alice Albrecht will speak at the monthly meeting of the Belle Meade Plantation Belles Doll Club on Sept. 1.


Michael W. Smith Releases 2nd Instrumental, 23rd Studio Album Available Nov. 22
Michael W. Smith's 23rd career studio album and 2nd instrumental project will be available on Nov. 22.
Christian Activities is on Facebook at:

Christian Activities Group

Christian Activities Page
Christian Activities is on Twitter at ChristianActs
Check for concert dates on our CALENDAR
Visit the Christian Activities Music Store

Use this link to shop Amazon.com and support Christian Activities