Find everything Tolkien at Tolkien Town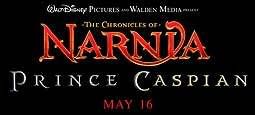 Waiting For Aslan
In the film, Lucy says, "You're all acting like there's only two options: dying here or dying there ... or have you forgotten who really defeated the White Witch, Peter?" Peter responds, "I think we've waited for Aslan long enough."
We are proactive people. Problem solvers. Movers and shakers. We do not easily wait for someone else to take charge. Waiting is not in our DNA.
We are also self-reliant people. We'll do it ourselves, our way. We do not easily step aside and allow someone else to do for us what we think we can do for ourselves.
The Bible is clear that those admirable traits can get in the way of achieving even greater endeavors. Only when we let God work on our behalf - working in and through us to accomplish His purposes - do we really experience His strength. Check out these verses:
* "Not by might, nor by power, but by My Spirit" says the Lord. Zechariah 4:6

* It is not by sword or spear that the Lord saves; for the battle is the Lord's. 1 Samuel 17:47

* Those who hope in the Lord will renew their strength. They will soar on wings like eagles; they will run and not grow weary, they will walk and not be faint. Isaiah 40:31
Here is the third of six videos of C.S. Lewis' stepson Douglas Gresham answering questions.


The Prince Caspian videogame is going to be VERY cool! Watch a trailer of it (in HD!) Here.
Chronicles of Narnia Discussion Group