Find everything Tolkien at Tolkien Town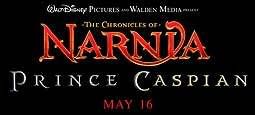 Cornelius
In the movie, Caspian asks his mentor/teacher, "Why did you never tell me about my father?" (Caspian never knew that his father was, umm - well, let's just say that his uncle Miraz was guilty of fratricide.) Cornelius answered, "Because Narnia needs a just ruler, not a vengeful one."
Anger. Revenge. Payback. Reprisal. Those are easy issues for us, as Christians, to dismiss. Psshh! Piece of cake! We shouldn't be angry, but let God do the revenging. Nothing to it.
But then there's this: we should take a stand for what's right. "All that is necessary for evil to triumph is for good men to do nothing."
Hmmm.
We seem to live with a double standard. We are not supposed to exact our OWN revenge, but we ARE supposed to support truth, righteousness, and morality against lies, sin, and degradation. But what if our own pain is the result of a triumph of evil?
Fortunately, the Bible has clear direction on handling those kinds of situations:
* In your anger do not sin: Do not let the sun go down while you are still angry, and do not give the devil a foothold. Ephesians 4:26-27

* Get rid of all bitterness, rage and anger, brawling and slander, along with every form of malice. Ephesians 4:31

* Then Peter came to Jesus and asked, "Lord, how many times shall I forgive my brother when he sins against me? Up to seven times?" Jesus answered, "I tell you, not seven times, but seventy-seven times." Matthew 18:21-22


Here is the fifth of six videos of C.S. Lewis' stepson Douglas Gresham answering questions.


The latest Prince Caspian trailer is Here.
Chronicles of Narnia Discussion Group