Find everything Tolkien at Tolkien Town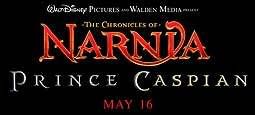 The Temptation
In the film, Nikabrick says to Caspian: "Your Kings and Queens have failed us. Your army's half dead, and those that aren't will be soon enough. Every soldier knows, when your sword breaks, you draw your dagger. You want your uncle's blood. So do we. You want his throne. We can get it for you."
Courage, honor, valor, and duty are some of the exemplary virtues the C. S. Lewis promotes in the Chronicles of Narnia books. Those virtues shine like diamonds when set against the dark backdrop of betrayal, cruelty, falsehood, and underhanded scheming.
But none of the virtues that we revere would be of value if there weren't an opportunity to choose to do, think, or pursue their opposites. To borrow a phrase from a different set of films, we all feel the pull of "the dark side." Christians call that pull, "temptation."
Temptation is a part of everyone's experience. How we handle temptation determines the virtues that characterize us. Here are some Biblical examples and teaching about temptation. Walk through these Scriptures with your young recruits, and help them to learn to choose virtue over vice.
* Temptation of Adam and Eve Genesis 3:1-13

* Temptation of Jesus Matthew 4:1-10

* Warnings Exodus 34:12-16; Deuteronomy 8:11-17

* When tempted, no one should say, "God is tempting me." For God cannot be tempted by evil, nor does he tempt anyone; but each one is tempted when, by his own evil desire, he is dragged away and enticed. Then, after desire has conceived, it gives birth to sin; and sin, when it is full-grown, gives birth to death. James 1:13-15
Here is the fourth of six videos of C.S. Lewis' stepson Douglas Gresham answering questions.


The latest Prince Caspian trailer is Here.
Chronicles of Narnia Discussion Group