Brandon Lake Debuts "House of Miracles;" Key Collaborations Hallmark Singer/Songwriter's August 28 Label Premiere
Brandon Lake Debuts New Project
Award-winning singer/songwriter and worship leader Brandon Lake is set to unveil his highly anticipated Bethel Music solo debut, House Of Miracles, August 28. Produced by David Leonard (All Sons & Daughters), Jacob Sooter (Meredith Andrews) and LaeL (Cory Asbury), the album features 12 selections all co-penned by Lake along with some of the worship movement's most influential names.

Showcasing songwriting contributions from GRAMMY®-nominated singer/songwriter Matt Maher; Dove Award winner Pat Barrett; Ben Hastings of Hillsong UNITED; Bethel Music's Dante Bowe; and Elevation Worship's Steven Furtick and Chris Brown, among others, House Of Miracles also features guest vocals from GRAMMY® winner Tasha Cobbs Leonard and Dove Award-winning singer/songwriter Sarah Reeves.

Highlights of the project include the passionate, blues-driven debut single, "I Need A Ghost," which is currently featured on Spotify's "Top Christian" playlist and Apple Music's "Today's Christian" and "Worship Today" playlists; the ethereal worship ballad "Just Like Heaven," Lake's latest single now available on streaming platforms; and the title-cut, a thematic focal point of the album as well as a divine calling Lake and his family are embracing.
Christian Activities may earn an affiliate commission if you purchase something through recommended links in this article.
"A few years ago, God gave my wife and me a vision for our home to become a place to host couples and people in ministry who were burned out," Lake explains. "I saw us worshipping with, affirming and praying for those who were hurting, and I felt that through our home God was calling us to set an atmosphere where miracles can happen in people's lives."

"The song 'House Of Miracles' was written late in the process of putting together this album but my producer Jacob and I sensed the Lord urging us to write one more song," he continues. "In fact, what was birthed turned out to be more than a song, but a mission statement for my family. Just like the dream for our home to be a house of miracles, I want this album to host the presence of God and I hope others can encounter His miracles through it."

Instrumental in the success of Elevation Worship's recent record-breaking bestseller Graves Into Gardens, Lake co-penned the album's title-cut as well as the viral hit "Rattle" Offering his own renditions of both tracks on House Of Miracles, Lake's captivating reprisal of "Graves Into Gardens" further demonstrates why the song has quickly resonated with churches around the world, while "RATTLE!" features a guest turn from one of Lake's longtime friends and collaborators, Tasha Cobbs Leonard.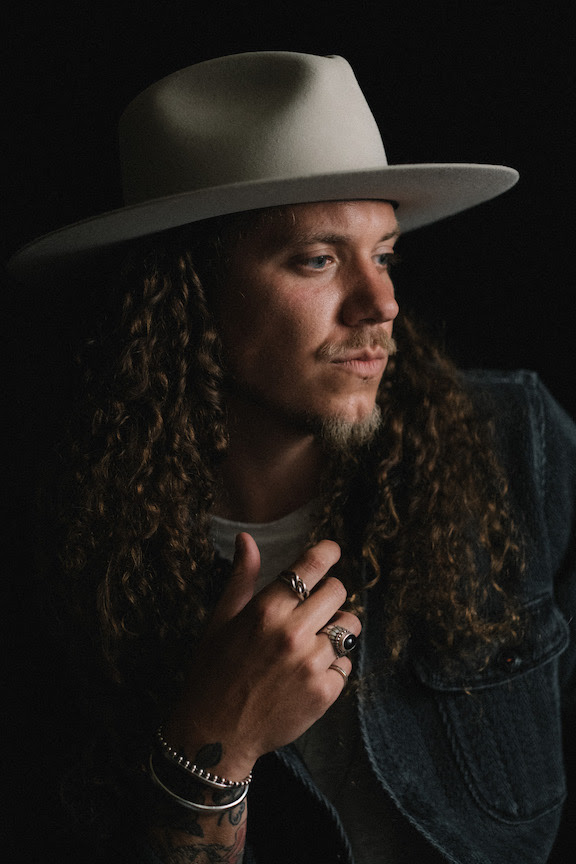 Among Bethel Music's collective of world-renowned singer/songwriters and worship leaders, Brandon Lake has collaborated with such artists as Matt Redman, Elevation Worship, Passion and Housefires, among many others. A worship pastor at Charleston, South Carolina's Seacoast Church, Lake was nominated for a 2020 GRAMMY® Award for his role as co-writer and collaborator on Tasha Cobbs Leonard's genre-spanning hit single "This Is A Move." The song also earned Lake and Cobbs Leonard a 2019 Dove Award for "Gospel Worship Recorded Song of the Year."

Lake is featured on Bethel Music's bestselling May release, Revival's In The Air. He co-wrote and leads "We Praise You," the project's second single and an anthem of peace in the midst of panic and uncertainty. He is also featured on GRAMMY®-winning singer/songwriter Rebecca St. James' Heritage Music debut single, "Battle Is The Lord's." Lake debuts House Of Miracles on August 28.
For further information, visit bethelmusic.com or turningpointpr.com. Follow Lake on Instagram.
Related Articles