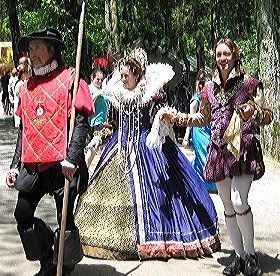 The 23rd annual Tennessee Renaissance Festival is at full tilt in Arrington-Triune, Tennessee every weekend in May. Filled with fun activities for the whole family, the Renaissance Festival features jugglers, jousting, sword fighting, strolling minstrels, food, fairies, Queen Elizabeth and a village full of entertaining peasants, lords and ladies.
May 3rd was the first day of this year's festival, and also the first day of Family Weekend, so there were lots of little ones enjoying the village of Covington Glenn. The weather was as close to perfect as I have experienced after yesterday's rains making for a spectacular day and an excellent turnout.
Some of the activities at this year's Ren Fest include: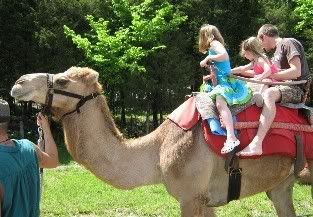 Camel rides make for some interesting transportation.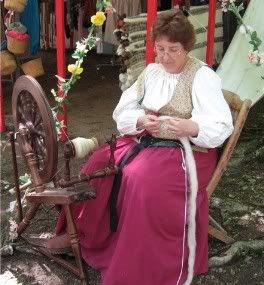 Artisans demonstrate talents from spinning and blacksmithing to metal craft and leather work.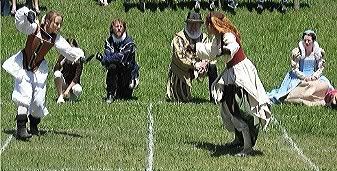 The human chess match entertains young and old alike with its combination of chess, sword fights and pirates.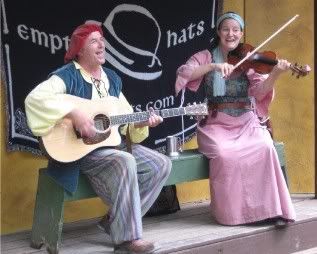 There are musicians everywhere such as the talented Empty Hats.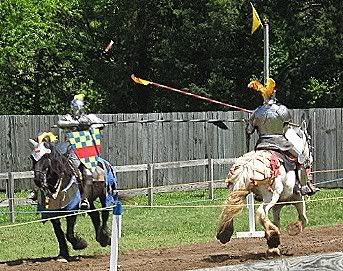 The main event for most visitors is watching the jousting matches.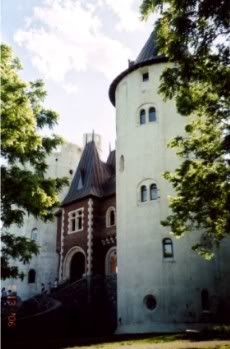 Right across the way is the beautiful Castle Gwynn, the lifelong dream of Mike Freeman - a Renaissance castle slowly being built in Triune to exacting detail.
RELATED ARTICLES & LINKS
2007 Tennessee Renaissance Fest Fun for the Family
22nd Tennessee Renaissance Festival Family Day
Hard Act to Swallow - Sword Swallower at Ren Fest



Find Celtic music and jewelry at Tolkien Town
Christian Activities Celtic Spotlight


Lord of the Rings TennesseeFellowship